The world of Make up has a rising star, Derbyshire based Sophie Downing explains how she has not only created a business, but a Brand.
I am a Professional Makeup Artist based in Derby, which I specialise in Wedding Makeup to make my brides feel and look their best selves on their big day, and also 1-1 Makeup Lessons where I love to teach women how to enhance their natural beauty, using makeup to enhance and not hide.
I offer Lessons personally to my client's needs, or I have set Makeup looks that I now host virtually or in groups with their friends/colleagues.
Whilst also now creating online courses/programmes for women to focus on their beauty over a longer period of time to learn multiple makeup looks and progress with their own self-care journey.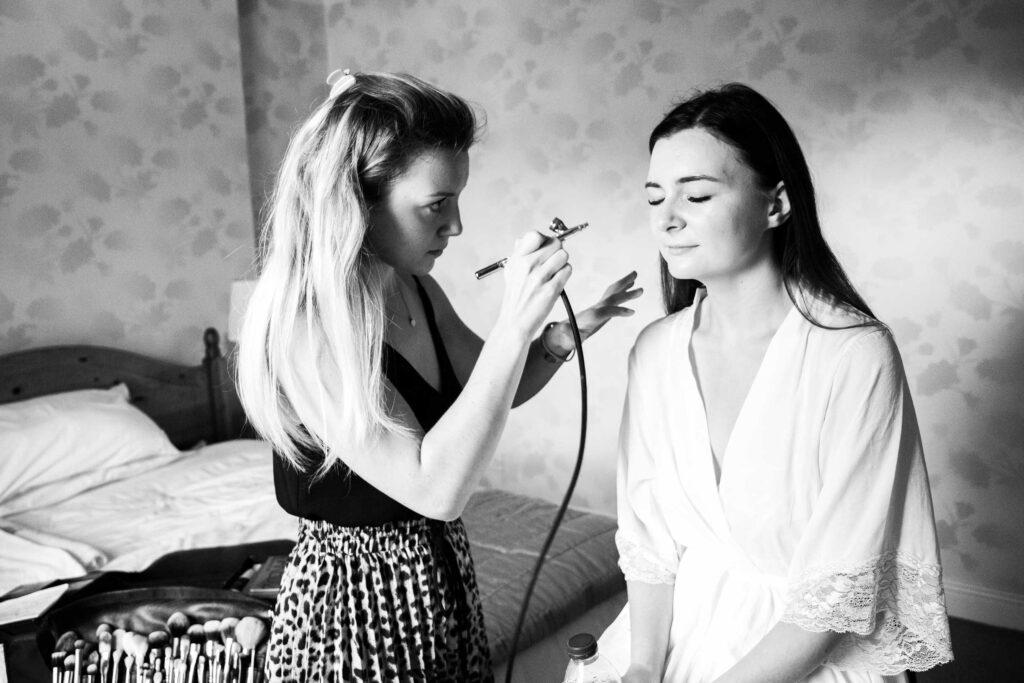 The online makeup lessons have been life-changing for many of my clients, with the convenience of being at home, and learning in their own time but also the amazing amount that can actually be learnt.
Ever since I left school I took the Makeup Artistry path, where I studied for 2 years within the makeup industry. I also worked for multiple premium makeup brands where I had amazing training from the companies and there I learnt a lot with experience on different ages/skins/ethnics to progress with my own business.
Experience really is key for Makeup Artists as every woman is different in their features and toning – where I now implement that into my business message to 'Enhance and Compliment your natural beauty'
I have come from a family of business owners and I think that has sure been born into my working brain – when I was training it was always something I wanted to do, but the reality of it is a long road. I stuck to my passion and took every opportunity, I worked for free a lot at the start on photoshoots and catwalks where I then built up my name and got a 'Wedding Makeup Enquiry' and that where I am now.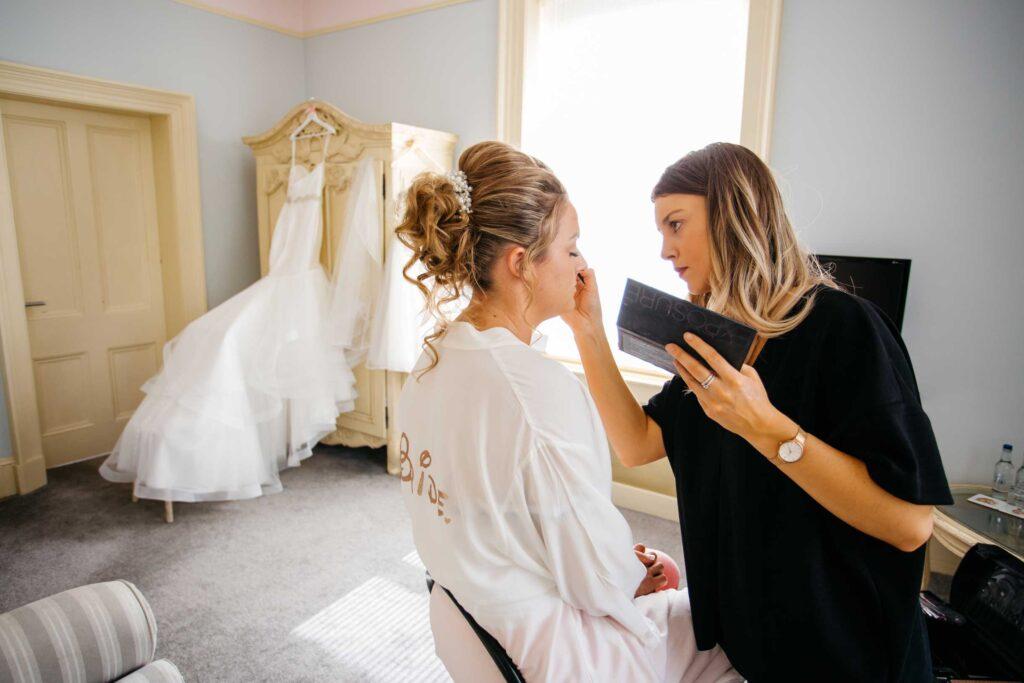 Working for myself was something that did just 'happen', as my passion and hobby is my job! So working for myself was a no-brainer.
I have always had a mind of a 'entrepreneur' as my dad would say, 'just like me' and the freedom and creative spirit that I get from creating my own business path is something that I will forever continue.
Also working with people and building relationships with my clients and other business friends make things even more inspiring. The best thing about running my own business is that I LOVE every minute of it. Even the admin days.
Growing my own business exciting, it is not just a hobby or passion is my life!
I creating new courses/looks and seeing my clients faces, when they look in a mirror or learn that they are truly beautiful and not just 'hide' behind the makeup. My biggest achievement in my career is that I build this from scratch! I put the hard work in, the free jobs, the inspiration to where I wanted to get my business kept me driven and excited and I am always grateful for what I have achieved.
And the future still looks bright – I have so many exciting ideas and I'm sure much more experiences to come.
The hardest moment I have faced in business so far is definitely the current pandemic. It is not the 'norm' by far, it was such a unexpected call in life to have to re-evaluate my business, keep my clients and brides happy as well as assured that they can trust me and know that I am here for them at any time, whist also stressing about how I can implement my business into the current situation – which is where the virtual side of things happened – now I can say lockdown may have been the best thing that ever happened!
But has sure been the hardest moment by far. Onwards and Upwards with the Virtual Makeup Lessons! If I was to give any advice on people that are thinking of running a business is to be consistent and give it time!!
Nothing happens over night and it does talk hard-work!
The next thing that my business will be changing to is an online Membership area, since lockdown, I started on online group where i regularly do skin and makeup demos, topic talks and hosting online makeup classes. From January this will be an area for everyone to access for a small fee but receive regular lessons, masterclasses, seasonal makeup looks and so much more!
Im so excited to be able to bring this service to the comfort of my client's own homes, and learn just as much as my 1-1 sessions for a fraction of the price.
Honestly, I have never once felt like quitting. If I have a bad day, week or time in my business, i just take a break and focus on my own self-care, I then find this really helps me bounce back, and revitalises my mindset to focus on my amazing business and clients again.
The advice I would love to give others about starting their own business is do something you are PASSIONATE about, an area that you thrive in everyday! You need to enjoy it and be patient – again nothing happens overnight.

The way I switch off from being so active with my business, is to spend time with family, go outdoors, travel the world, have spa days and really focus on what makes me calm and happy. It is important that I put my phone/laptop away after 6pm as it really can be unhealthy. The advantages to running your own business is getting the freedom to control and plan your days around you. To be able to focus and work on new projects that you get 'fire in your belly' from
Its motivating to know that you have built your business from the ground up, and anything really is possible!
I am super grateful for my business and career and wouldn't change it for the world!